Our Quality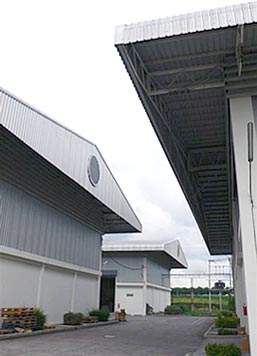 Products in terms of quality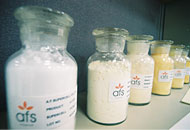 A.F.Supercell Co., Ltd.'s first priority is to produce and develop the quality of the products that best meet each individual client's needs.


Quality of raw materials
A.F.Supercell Co., Ltd. only chooses best quality raw materials which are well accepted and enhance the better quality products in manufacturing.


Quality of machines
A.F.Supercell Co., Ltd. has invested in the newest machineries combining with the latest technologies in the production process in order to make the best quality products.


Quality of service
A.F.Supercell Co., Ltd. has adopted a quality service approach in management which includes the following topics:
client consultation
measuring client satisfaction
establishing a supportive learning environment
recognition of individuals and teams
employee surveys
service standards
benchmarking and best practices
All level staffs in every department are trained to reach our same mission - consistently improve the quality of services to meet the clients' satisfaction.


Quality of staff
A.F.Supercell Co., Ltd. believes in unlimited potential of self improvement in each human being. Various of courses and training are available for all level staffs to enhance their quality of work. Workplace environment and relationship has been also studied and developed to meet their satisfaction.






Quality of R&D/Technical Support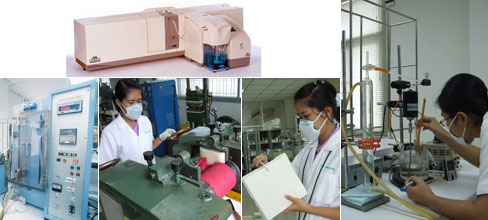 A.F.Supercell Co., Ltd. has built the R&D/Technical Support Team. This high profile role is centred on the provision of rapid and effective technical support to clients and our sales force in both field and laboratory settings. This R&D/Technical Support Team also helps guide the clients to gain the best usage of our products and will focus on formulation development and performance testing of quality products, and operation of ISO9001:2000 quality systems.

Top
Copyright 2010 A.F. Supercell Co., Ltd. All Rights Reserved